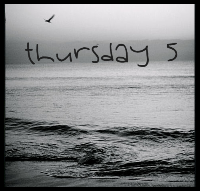 Hey ladies!
It's time for Thursday Five! This week has been so crazy I thought I would never find even a few minutes to sit down and get this post together. I had to reflect on my week in between getting jewelry orders together just to come up with my list. I hope you all are well this week and have lots to be thankful for. Here are the five words for this week.
Joyous
All you need to do is sit down and take a minute to reflect upon your own week, then make a post about it, be sure you include my lovely button, and then come back here to link up so everyone can share their happy thoughts for the week!
One. I'm thankful for all the prayers and support I have received over the last couple of days regarding the hurricane. It means a lot to me!
Two. So lucky to be married to one of the most wonderful men alive.
Three. I'm joyous that that wonderful man will soon be home and in my arms again.
Four. I'm giggly because my birthday is next week, and although my hunny won't be here to celebrate with me I'm excited to be turning 23! I've already picked out my birthday gift! hehe
Five. I'm happy because these last few weeks have flown by faster than I ever thought they would thanks to all my lovely fans!