Stupid, stupid blogger...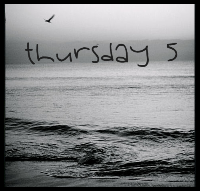 Not sure what's going on, but I guess I'm gonna have to stop scheduling posts, because they don't seem to be posting for me... anyhow, it's time for Thursday Five!!! This week has been absolutely amazing for me! I couldn't ask for more. The only downside has been my friend came over, and we went to the craft store. While we were out, her dog got out and jumped off my balcony... we have yet to find her and it's been three days. :(
I hope you're all having an amazing week too, here are this weeks words...
My Daddycakes is home safe once again <3
Two.
I just ordered our new Droids and couldn't be more excited! We both were in desperate need of new phones.
Three.
It's been raining here like crazy which is perfect snuggle weather! Can't wait to watch movies and cuddle up next to my sexy husband all weekend!
Four.
It's almost Halloween!!! My favorite holiday, can't wait for our party. I made all our costumes (except flower's) this year. Mojo will be Gary, I am dressing as a jelly fish, my hubby will be spongebob, and I made this adorable cup cake costume for my bestie...
Five.
There are so many other things I could list that have been totally amazing about this week!
I have to say though that the greatest is knowing I am about to have 4 amazing days to spend with my love!