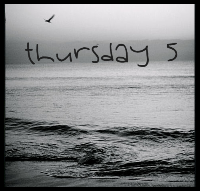 Good morning & Happy Thursday! I've had another amazingly awesome week! Here are this weeks words:
Well here's my list, go ahead, grab the button, and start posting all that you have to be thankful for this week.

I am on week two of working out and still going strong! I've lost 3lbs! woohoo (:
I'm almost done with the book for the recipe exchange it will be going out VERY soon.
I've been extremely busy which has made life bearable since he's away.