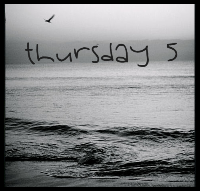 Happy Thursday everyone! Sorry it's late, blogger has been giving me issues! So I'll make this fast! Here are the Five words for this week:
Happy
Thankful
Joy
Glee
Giddy
I've not had the best week, so my list might be a little strained, but here goes!
1. I've had a ton of work, and a long to do list to keep me busy, and help keep my mind off my sailor who's gone again.
2. I got to watch this adorable baby last night which made me smile, he's precious.
3. I found some amazing recipes to add to the book which will be going out shortly! I'm gonna send it around my area first because I have a few wives here who wanna add to it, if you wanna join it's not too late!
Click here!
4. I've finally scheduled a trip to meet with one of my FAVORITE bloggers! Nicole from
Flip Flops & Combat Boots
! I'm so excited about that.
5. I'm uber excited to get my package from the fall swap!
If you wanna join in, just use the linky below!