I have lost track of my days for some reason this week, I didn't realize it as Thursday! I've had a pretty amazing week hope you all have too. So it's time for Thursday Five again, and I hope you have some great things to be thankful for this week. So grab the button, post your five, and come back here to link up!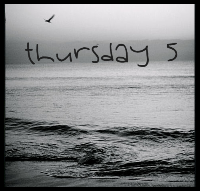 Here are the five words of the week:
Ecstatic
Thankful
Here are my Five for the week:
I love FALL! I love being able to bring out my jackets and boots, and most of all I love all the colors outside! It's by far my favorite season.
I have over a week left with my husband before he leaves again which make sme so excited, we have a lot planned before he leaves!
I finally did my pinup photos with Christina and they turned out awesome! I can't wait to see them all and give them to my hubby.
I

've caught up on al orders for once, and actually have a little time to blog, organize, and think.
Dinner last night was amazing. I'm going to write another post about that.